4Life Transfer Factor Classic and children - the best customer opinion about the product
2022-04-01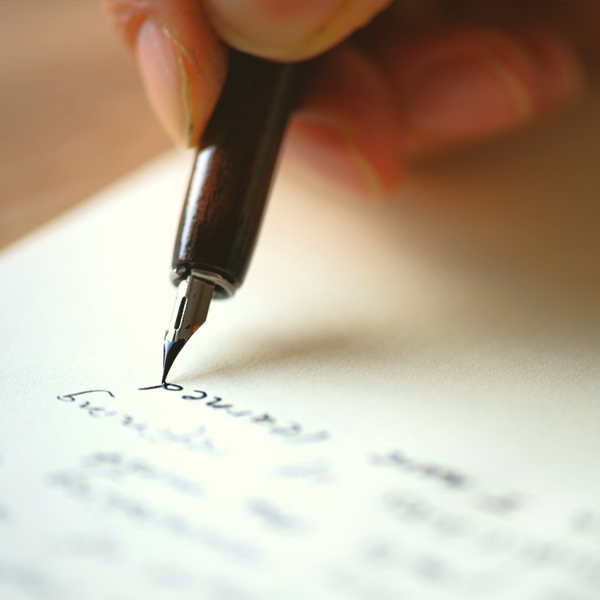 Transfer Factor Classic, this is the very first and most delicate of all Transfer Factor products from the American company 4Life Research, that we still hear only the best feedback from our customers.
Everyone is very pleased with the effects of the supplementation!
Both in adults (see the opinion of a client with over 25 years of severe rheumatism (rheumatoid arthritis) who supplemented with 4Life Transfer Factor Classic: Can 4life Transfer Factor be supplemented during RA (rheumatoid arthritis) as well as in children, especially preschoolers.
Here is the authentic opinion about Transfer Factor Classic shared with us by our client - mother of a preschooler?
Over 13 years ago (!), she wrote us a positive email (editorial comments * in brackets) :
TF Classic (short for Transfer Factor Classic ) I am giving to my almost 6-year-old my little son due to his tendency to develop an infection of the upper respiratory tract. I used TF for the first time in October 2008, the preparation was recommended to us by friends who also give it to their child. This is what happens with preschoolers - infection after infection. My child was sick very often and each infection ended with antibiotics due to strep throat.
When he returned to kindergarten, weakened after an antibiotic, he quickly caught another infection. Anginas recurred at any time of the year. When, after the second week of September 2008 (i.e. after two weeks of going to kindergarten after the summer break), he fell ill again with angina, I was depressed.
Then our friends recommended TF to us. And we started using it twice a day. I admit that I was very sceptical about the subject. Previously, we tested various immune-boosting drugs recommended by paediatricians - with no effect.
So I wasn't expecting a revelation. I watched my son carefully during the first days of treatment (note: this product is not a medicine, so it is not a treatment but supplementation) looking for possible side effects - nothing like that happened. On the other hand, from the moment of starting the treatment (note: see the previous note), my son did not take any antibiotics and did not develop any serious infection - he had intestinal flu.
Even during the last flu epidemic that raged in Poznań in January, my child did not succumb to the disease. As a rule, in such situations, it "rained" first. It was only in mid-February that he succumbed to a mild cold - the infection lasted 3 days. During the visit, the doctor found that the child was auscultated and that the throat was normal. The only symptoms are runny nose, cough and slightly elevated fever.
The usual medications to lower the fever and vitamin C were enough. This was the first time my child came out of such a situation unscathed. I am convinced that this is due to giving him TF Classic.
At the moment, I ordered another package because my son had had smallpox for the last two weeks. I read that this disease significantly lowers immunity and temporarily impairs the immune system. Since my son has already returned to kindergarten, where another early spring flu season begins, I decided to support him with this treatment (note: see the previous note) .
I think TF also owes a lot to the fact that he underwent smallpox very mildly. The rash was very intense, but it was not accompanied by any additional symptoms such as high fever, intestinal disorders or vomiting.
To all known For those who have babies with similar problems, I highly recommend TF as an effective means (note: this product is not a medicine, it is "only" a dietary supplement!) to strengthen immunity (note: although in many opinions parents use the phrase "strengthen immunity" you need to know that, neither Transfer Factor Classic nor its ingredient: colostrum bovinum is not related to any official nutrition or health claims approved by the relevant European institutions **!) ." (AP-N.)
* The editorial comments in the body of the review quoted are intended to point out that this product is not a drug and therefore is not a therapeutic agent.
Transfer Factor Classic is a dietary supplement that contains valuable nutrients obtained from colostrum bovinum.
Colostrum bovinum is a rich source of over 250 compounds of natural origin, including proteins such as immunoglobulins, lactoferrin, lactoperoxidase and peptides such as Transfer Factor, which - according to modern scientific discoveries - serve to support the body's immunity. You may find more about it in the post: Colostrum bovinum a Transfer Factor and other active ingredients of colostrum
** Current food law in the European Union prohibits advertising food with non-officially approved food and health claims
The institution that deals with the approval of nutrition and health claims regarding food (including dietary supplements) in the European Union is the European Commission, and it does so ex officio based on the opinion of the EFSA (European Food Safety Authority). At this point, there is only one scientific opinion on colostrum bovinum on the EFSA website. Negative :( How is that? Find out more about it and think it over yourself: EFSA opinion on colostrum bovinum - a component of Transfer Factor products
Author: Alicja Krzywańska-Podermańska / Copyright © Primanatura 2016-
Recommended

0,57 € / pc.
incl. VAT

0,08 € / pc.
incl. VAT

0,63 € / pc.
incl. VAT