Diet and nutritional supplements such as Transfer Factor Bellevie for breast health
2022-05-10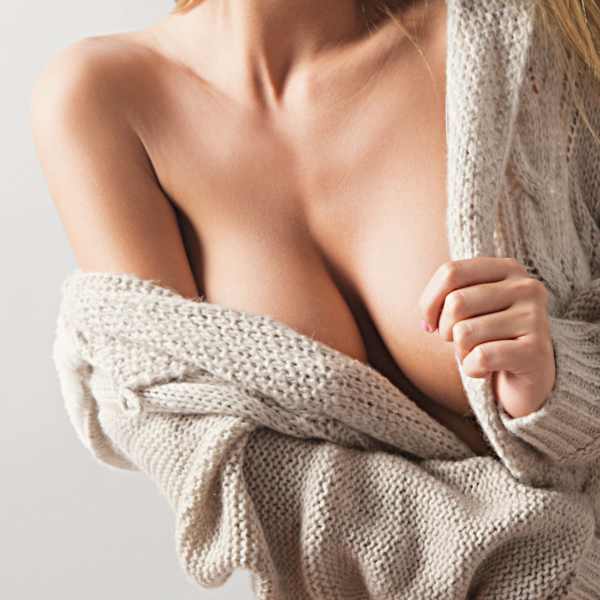 "Belle vie" means "beautiful life" in French
It's hard to imagine a woman's beautiful life apart from her beautiful, healthy body. Cultivate this beauty from the inside, through a healthy diet.
Food supplements such as Transfer Factor BelleVie are intended as a nutritional support for the female body. They contain ingredients obtained from herbs known to promote ladies' health, such as flaxseed, cabbage, red clover.
The extraordinary power of "ordinary" nutrients vs. breast health
Cabbage? Linseed? So ordinary? Do you really doubt their healing power and choose French fries instead of sauerkraut? Because you only live once?
No, stop! Be beautiful and healthy. No sagging breasts, no lumps, no cyclical pains, no worries!
You can read a lot scientific publications about how effective "ordinary" vegetables and herbs might be for women's health, for example:
Medicinal Herbs Used in Traditional Management of Breast Cancer: Mechanisms of Action
"Results: The literature provides documented evidence of the chemo-preventative and chemotherapeutic properties of Ginseng, garlic (Allium sativum), Black cohosh (Actaea racemose), Tumeric (Curcuma longa), Camellia sinenis (green tea), Echinacea, Arctium (burdock), Flaxseed (Linum usitatissimum) and Black Cumin (Nigella sativa).
Conclusions: The nine herbs displayed anti-cancer properties and their outcomes and mechanisms of action include inhibition of cell proliferation, angiogenesis and apoptosis as well as modulation of key intracellular pathways. However, more clinical trials and cohort human studies should be conducted to provide key evidence of their medical benefits."


Cabbage and sauerkraut protects Polish women against breast cancer
"Results: Higher consumption of total and raw/short-cooked cabbage/sauerkraut foods, during both adolescence and adulthood, was associated with a significantly lower breast cancer risk. (...)Conclusion: Greater consumption of total and raw/short-cooked cabbage/sauerkraut foods either during adolescence or adulthood was associated with significantly reduced breast cancer risk among Polish migrant women. These findings contribute to the growing literature suggesting a protective effect of a potentially modifiable factor, cruciferous vegetable intake, on breast cancer risk."



Pharmacological and therapeutic properties of the Red Clover (Trifolium pratense L.): an overview of the new finding
"Results: Our findings revealed that the compositions of red clover promote anti-oxidant and anti-cancer effects. Furthermore, they exude beneficial effects on cardiovascular function and improve symptoms of menopause. Also, these compounds can regulate blood glucose and lipid markers. The effects of the herb on have also been investigated on various tissues including endometrium, breast, skin and reproductive system.
Conclusion: In recent studies, the anti-cancer effects of clover (Trifolium) extract co-administrated with standard drugs have been reported in different cancers.



If you are looking for a good dietary supplement that will help you enrich your diet and take better care of your breasts from the inside, I highly recommend you Transfer Factor BelleVie. It uses the potential of "medicinal" plants, including cabbage, flaxseed, red clover and is strengthened with Transfer Factor extract from colostrum and chicken yolks.
Enjoy both splendid health and wonderful effects in the mirror, as our other female clients do!
Wish you belle vie!
Author: Alicja Krzywańska-Podermańska
Copyright © Primanatura 2016-
Recommended

0,82 € / pc.
incl. VAT

1,21 € / pc.
incl. VAT

0,68 € / pc.
incl. VAT