Should I take breaks while supplementing with Transfer Factor Classic in children?
2022-02-25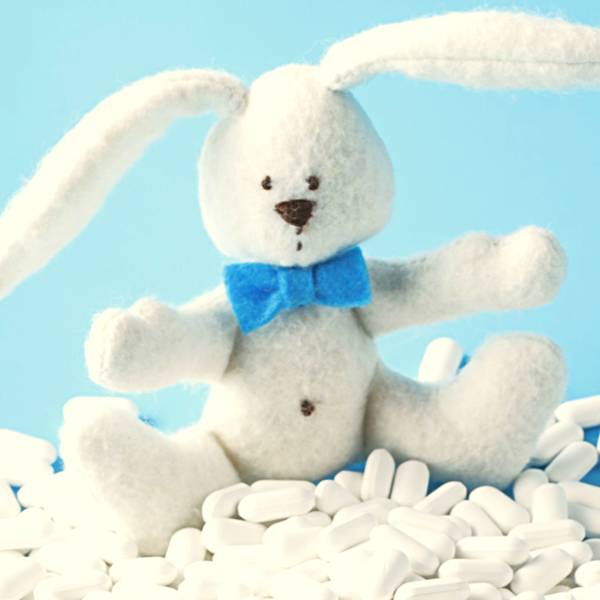 Parent's question: for two years I have been ordering Transfer Factor Classic for a child from you, should I take a break, because I haven't done it so far? I give 1 a day, and when an infection occurs, then 3 a day. Now the child is complaining of earache, please write me how much I can give the child a maximum of 24 hours so that it passes because I am afraid of an antibiotic like a fire :) and I know that if I go to the doctor, it will end this way. For now, I am giving painkillers, although I know they are not good either.
First of all, I must say that Transfer Factor Classic or any other 4Life Transfer Factor product is not a drug. They are only dietary supplements and are not intended for any treatment. The dosage recommended on the label is intended for supplementation in healthy adults. It is not intended for treatment or diagnosis. In case of any health problems, you should consult your doctor first. I am not a doctor. Below I reply as the distributor of Transfer Factor supplements and the parent who uses them :)
I am not aware of any contraindications to continuous supplementation of Transfer Factor Classic in children. As a mother of 3 daughters, I have been using Transfer Factor Classic in my family for almost 20 years and I am - like all my clients - very pleased with the effects of such supplementation.
My youngest child is 15 years old now and practically from birth, and even earlier :) I supplemented her with the 4Life Transfer Factor. Therefore, this supplementation has been going on for over 15 years, and my children (among them 2 adults already) very rarely get infections. However, I must admit that I have never used Transfer Factor Classic for any of my children continuously. I have always given Transfer Factor to my children periodically, i.e. only when they had the first symptoms of weakness or the first signs of illness signalling that they needed dietary support. Then I immediately reached for Transfer Factor Classic and gave it to my daughters for 7-14 days. When their condition returned to normal, I put the supplement on the shelf and reached for it again when needed. 
During the infectious disease, which happened a few times a year, my children always had a very strong fever (usually for about 2 days) and felt very sick, i.e. they used to lay in bed on their own and sleep a lot. On the third, maximum fifth day, however, they were completely healthy and full of energy. Interestingly, I have always noticed a developmental leap in my daughters after such acute illness.
According to the recommendation of the paediatrician Steven Bock, during each illness, for 3-7 days, I used to increase the serving of the supplement even by triple. Important note: during illness, the demand for many dietary ingredients increases, but you should not increase the portion of dietary supplements without the doctor's approval! 
A brief but intense incidence of infection by my daughters proves a strong immune reaction, i.e. their high immunity. This is partly due to our healthy lifestyle and healthy diet, including the supplements we use. However, one should not ignore the fact that from the very beginning I allowed my children to go through such acute illnesses with high fevers, which - as long as they did not exceed 40 degrees Celsius - I did not suppress with antipyretic drugs. I believe that the acute disease, which ends with a quick recovery (and the fever is of key importance here), is the best training ground for the developing immune system of a small child. We dealt with possible pain symptoms during an acute condition, e.g. earache, with homoeopathic remedies prescribed by a doctor. 
I now have to raise the issue of possible environmental allergies, which may cause a chronic runny nose and cough in a child. It is estimated, for example, that 50% of Krakow children (we lived in Krakow for 15 years) have allergies caused by high air pollution: "Report on the implementation of the Municipal Preventive Program for school children and youth. Allergy to environmental natural allergens and chemical substances in 2013". In this case, stimulating high immunity will not help to get rid of the symptoms as long as the pollution remains in the air since runny nose and cough are the most desirable way for the body to eliminate toxins, be it in a child or an adult. Therefore, in such a case, high immunity usually manifests itself in the presence of a runny nose and cough during the period of increased smog and we must accept it as parents :( In such a situation, it helps to purify home air with air purifiers available on the market.
In kindergarten or nursery, a child is exposed to increased contact with infections. This is why many of my clients started buying Transfer Factor Classic for their children because after going to kindergarten, their children experienced an endless period of sickness. In this case, a healthy diet, including a limited amount of sugar and proper food supplementation, turns out to be very helpful. 
So I always recommend to my parents-customers 2 things:
to limit sugar* 

to start supplementation with Transfer Factor Classic for about 2-4 weeks. 
Then I suggest putting the supplement aside and reaching for it again when necessary. 
Some parents, however, who really care about being fully available at work, prefer to be safe all year long. They are afraid to stop supplementation so as not to lose the obtained results. So they use Transfer Factor Classic continuously up to the summer holidays. None of them complained about any negative effects of such long supplementation.
* sugar can paralyze the immune cells even up to 5 hours after a meal and that is a crucial weakening of immune reactions against infections (source: "Role of sugars in human neutrophilic phagocytosis")
My suggestions for cost-effective Transfer Factor Classic supplementation in children
Transfer Factor Classic is an expensive dietary supplement. In my opinion, it is therefore uneconomical to use it in healthy children continuously, just to be "better safe than sorry".
Therefore, to those clients who are afraid to give up supplementation for a longer period, I suggest that when their child is fully healthy they might consider: 
"pulsing" supplementation, i.e. supplementation every other day, 


or 

supplementation in 2-week periods, i.e. supplementation for 2 weeks of supplementation, and then taking a 2-week break. 
In this way, the consumption of the supplement during periods of full health of the child will drop by half, which is a great saving :)
And what about illness time? Ask your doctor if he or she will allow you to triple the dose for a week, as recommended by my US specialist, whose advice I have successfully followed with my children for the last 18 years. And remember: cut down on sugar!
Author: Alicja Krzywanska-Podermanska
Copyright © Primanatura 2016-
Recommended

0,57 € / pc.
incl. VAT

0,92 € / pc.
incl. VAT

0,08 € / pc.
incl. VAT