Transfer Factor Plus - is it possible that there will be no effects?
2022-05-30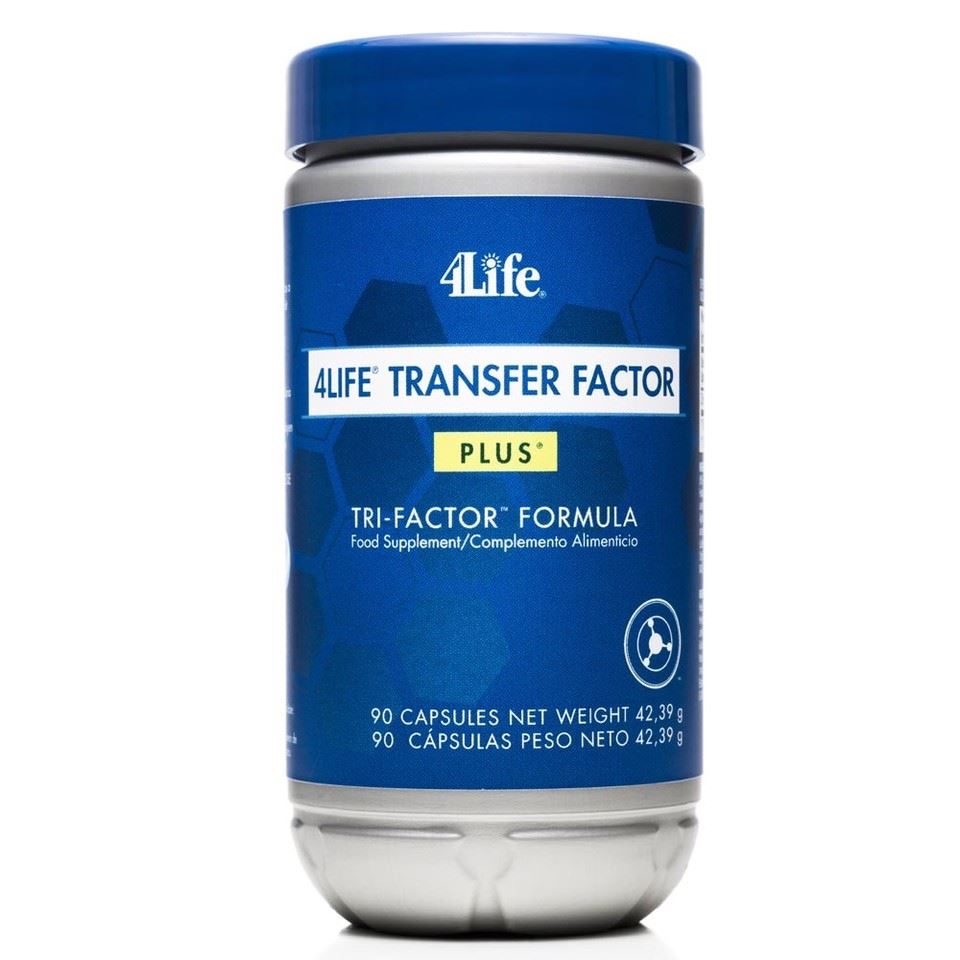 The whole question of the client: Hello, my mother is weakened or even has no immunity, she is ill all winter without a break with an antibiotic, she already takes the second package factor de transfer plus but there is no improvement, I read somewhere that it may even deteriorate state and it's normal because the body begins to regenerate. Do you want to continue supplementation? Whether deterioration is normal condition. Thank you for the Responses.
At the beginning, I must make it clear that I am not a doctor, and 4Life Transfer Factor Plus is not a drug but a dietary supplement and that any health concerns should be consulted with a doctor, especially in the event of deterioration of health. For my part, I can only share my almost 18 years of distributor experience.
All our customers buy 4Life Transfer Factor Plus concerning for high immunity. One of its ingredients is zinc, which can officially be said to support the proper functioning of the immune system :). You cannot write it officially about the other ingredients, but they all have a physiological effect, just like any other food :).
From my own experience and from customers' feedback, I know that things get worse sometimes. But only sometimes, and it really doesn't happen often. How can such deterioration be explained? We know 2 cases:
1. Infections
Any measure (be it medicine, supplement, or food) that has a physiological effect on the immune system stimulates it to work. Hypothetically, it may happen that in an individual case, e.g. in an infection in the body that has so far eluded the attention of a malfunctioning immune system, suddenly, after using some measure, the immune cells will finally react properly to the overlooked pathogen. This reaction usually causes inflammation, including fever. Inflammation is the body's way of fighting a disease agent. The purpose of this condition is to cure it. Inflammation should not be chronic, because then it is not good for your health. Any deterioration should therefore not last longer than 2-4 weeks. If it lasts longer, then there is probably some chronic disease at hand and it may be responsible :(
Please read more here: Stimulating immunity may be associated with periodic health deterioration
2. Allergies and auto-aggressions
We have clients who cannot start supplementation with 4Life Transfer Factor Plus because they suffer from allergies or autoimmune diseases. In these ailments, the immune cells are not so much weak as they do not function properly, and therefore they may react inappropriately to certain nutrients. In this case, 4Life Transfer Factor Plus, which is the strongest Transfer Factor, is too strong. A suitable supplement for such people is Transfer Factor Classic or Transfer Factor Tri-Factor , Transfer Factor Classic is made exclusively of colostrum bovinum, and Transfer Factor Tri-Factor - with colostrum bovinum and chicken yolk We have not had any customer complaining of any allergies so far for these products.
Therefore, I think that it is worth trying to change your mother's supplement to 4Life Transfer Factor Tri-Factor .
I hope that my answer, although quite general, will be helpful for you. Please note, however, that it cannot, under any circumstances, replace the advice of a doctor!
Author: Alicja Krzywańska-Podermańska
Copyright © Primanatura 2016-
Recommended

0,57 € / pc.
incl. VAT

0,92 € / pc.
incl. VAT

0,82 € / pc.
incl. VAT