How long to supplement Transfer Factor Classic after achieving the first positive effects?
2022-05-18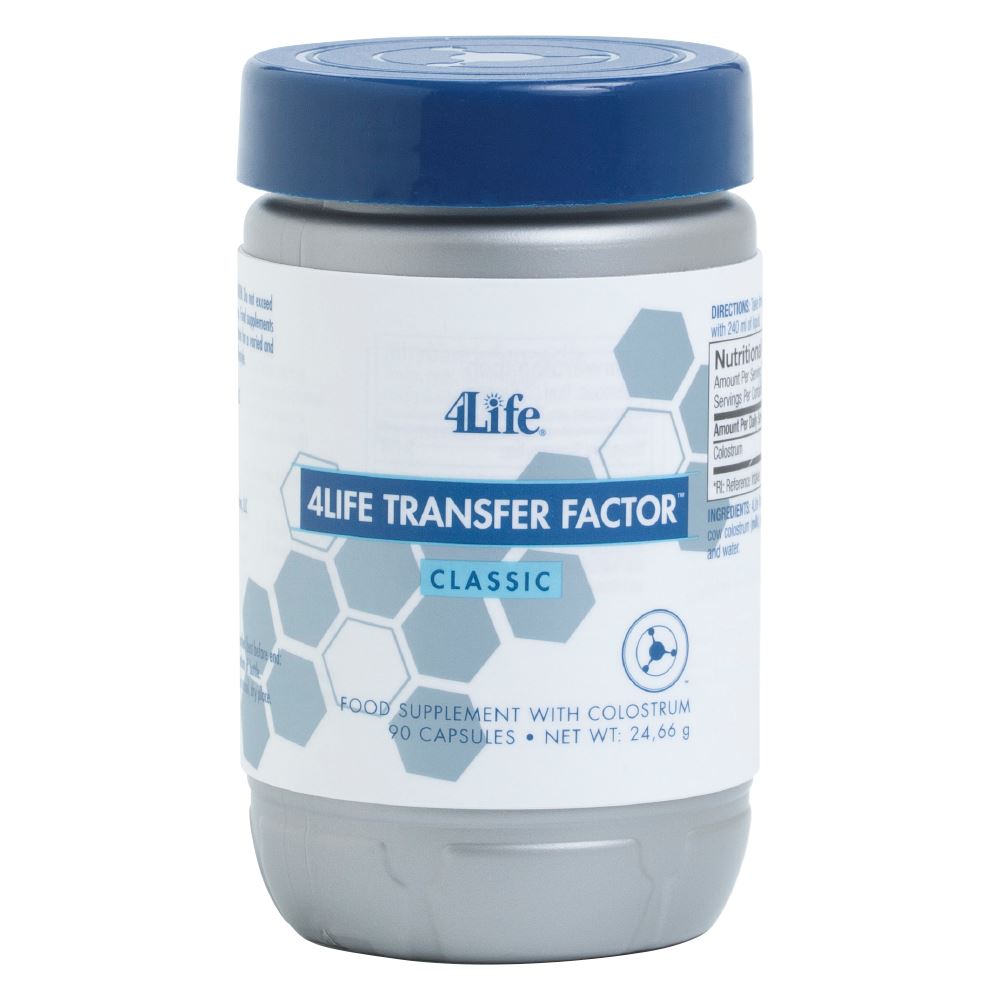 A question from a client: "I gave my child Transfer Factor Classic  and it worked very well. How much time should my child take it, for what period, can it be given continuously, should you take breaks, at what times of the year or throughout the year?"
First of all, remember that any dietary supplementation for a child should be consulted with a doctor or pharmacist!
I am very pleased to read another good opinion about Transfer Factor Classic :) It is a dietary supplement made exclusively from colostrum bovinum, i.e. first cow's milk. In the publication of the Institute of Immunology and Experimental Therapy of the Polish Academy of Sciences Ludwika Hirszfeld in Wrocław entitled "Therapeutic properties of proteins and peptides from colostrum and milk" (authors: Michał Zimecki, Jolanta Artym ) we can read:

"The presented data indicate that proteins and peptides isolated from milk and colostrum are effective, easily digestible and safe to use products with numerous applications in the prevention and treatment of various diseases and immune disorders in newborns, children and adults. "
Our sellers' experience proves that indeed colostrum preparations can be taken safely and the best use - both the dose and frequency - depends on the needs and effects.
Our experience shows that the supplement Transfer Factor Classic should be used for at least 3-4 weeks to use its full power, then, based on the results obtained, decide whether to continue or discontinue the supplementation.
Please note, that immune system dynamically reacts to many factors, both from the external and internal environment. Therefore, if during the flu season it is overloaded with e.g. excessive stress or a poor diet, the previously developed high immunity may not cope with external threats in an optimal way (e.g. a few teaspoons of sugar in the diet can paralyze the work of immune cells for several hours!). So, there is no unequivocal answer to your question.
Among our clients we have both people who are so satisfied with the effects obtained from supplementation Transfer Factor Classic after a month that they stop supplementation. The effects might last for a long time. But if the child's condition declines, parents return to supplementation Transfer Factor Classic.
We also have clients who cannot afford breaks at work and are so satisfied with the "sickness" interruption of their preschooler, that they prefer to "play it safe". Therefore they decide to supplement continuously all year or use periodic supplementation, e.g. 2-week supplementation and 2-week breaks alternately.
Which of these methods you choose is an individual matter.
More information on supplementation of Transfer Factors in children can be found on our shop blog, especially here: Which Transfer Factor from 4Life The Immune System Company to choose for children and how to apply?
Author: Alicja Krzywańska-Podermańska
Copyright © Primanatura 2016-




Recommended
50,92 €

incl. VAT

/

1

szt.
(0,57 € / pc.
incl. VAT
)
79,02 €

incl. VAT

/

1

szt.
Lowest price in 30 days before discount
79,02 €
/
1
szt.
(0,08 € / pc.
incl. VAT
)
57,08 €

incl. VAT

/

1

szt.
(0,63 € / pc.
incl. VAT
)