Which Transfer Factor from 4Life The Immune System Company to choose for children and how to apply?
2022-02-23
4Life Transfer Factor products are dietary supplements based on colostrum bovinum, herbal ingredients and microelements like zinc (known for its support to immune functions). In the autumn-winter and spring period, many parents give them to their children caring for the good condition. Which products do they choose?
Various 4Life Transfer Factor Supplements
4Life Transfer Factor products are not intended for the treatment of any diseases. They have the status of dietary supplements and come in 2 types:
general use type (addressed for general health purposes, suitable for everyone)
the target type (addressed to people with very specific needs, like heart or brain health).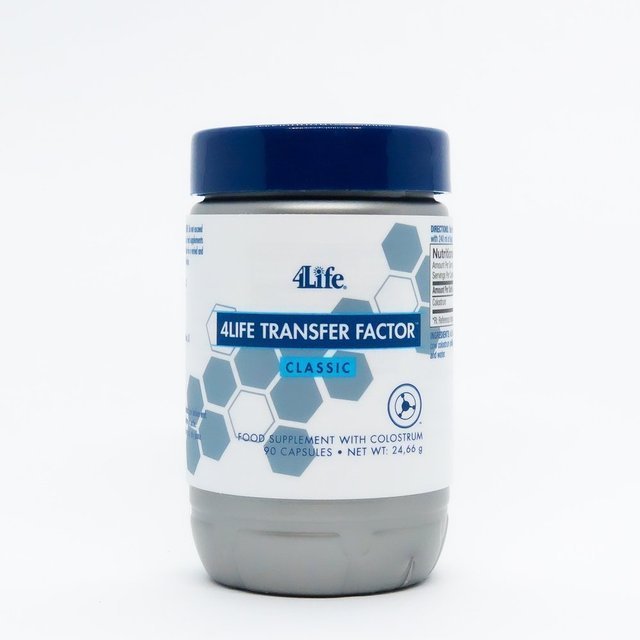 The general use type comes in 3 types form: 
Transfer Factor Classic (only capsules)
Transfer Factor Tri-Factor (capsules, lozenges, juice*)
Transfer Factor Plus Tri-Factor (only capsules).
*Transfer Factor Tri-Factor is produced not only in the form of capsules but also:
All of the above general type Transfer Factor supplements are based on key ingredients obtained from bovine colostrum and chicken eggs in a special patented process.
For the inquisitive: in science Transfer Factor are small molecular peptides with a mass of 3500 to 6000 kDa that are extracted from leukocytes and show the desired physiological effect on the immune system. It is worth knowing that colostrum bovinum contains leukocytes and leukocytes contains Transfer Factor peptides. Check more: Colostrum bovinum versus Transfer Factor and other active ingredients of colostrum
Which of the 4Life Transfer Factor Supplements to choose for children?
Based on my distributor experience (I have been distributor of 4Life Transfer Factor products continuously since 2004), scientific literature, customer opinions, as well as my own parental experience,
as the basic 4Life Transfer Factor dietary supplement to start, I propose: 
Transfer Factor Plus Tri-Factor supplement, which is the strongest of all 4Life Transfer factor products and supports immunity thanks to the zinc content, and is also enriched with herbs and mushrooms, shouldn't, in our opinion, be used in children without consulting a doctor.
How to apply 4Life Transfer Factor Supplements to children?
The manufacturer's recommended daily servings of the supplements are provided on the packaging and are intended for adults.
In the case of young children, these doses should be reduced accordingly. 
How? 
4Life Transfer Factor supplements are meant to enrich a healthy diet. Thus as a kind of food, each dietary supplements need to be reasonably portioned to suit best to person's age and needs. Usually, parents do that intuitively. But please note: in case of small children it is recommended to consult any diet changes with the physician. 
As the parent of 3 daughters, I personally have been following the guides set by American doctors (in the USA, 4Life Transfer Factor supplements are used in medical practice, hence the presence of Transfer Factors in the annual medical lexicon of drugs and supplements, the so-called PDR). 
Below I share with you the recommendations for Transfer Factor Classic * I followed. It is taken from Steven Bock's article "Transfer Factor and It's Clinical Applications"
The initial daily serving depending on age: 
under one year of age: 1/2 capsule daily
1-5 years of age: 1 capsule daily
6-12 years of age: 1 capsule x 2 times a day
over 12 years of age: 1 capsule x 3 times a day, as in adults
* Transfer Factor Classic contains 200 mg of Transfer Factors in 1 capsule.
Be cautious! 
Introducing any dietary supplement including 4Life Transfer Factors into children's diets is best when done gradually. It is then a guarantee of slow, gentle action, and thus a guarantee of parental peace.
Why is it important?
Read below: 
Author: Alicja Krzywanska-Podermanska
Copyright © Primanatura 2016-
Recommended

0,57 € / pc.
incl. VAT

0,92 € / pc.
incl. VAT

0,82 € / pc.
incl. VAT